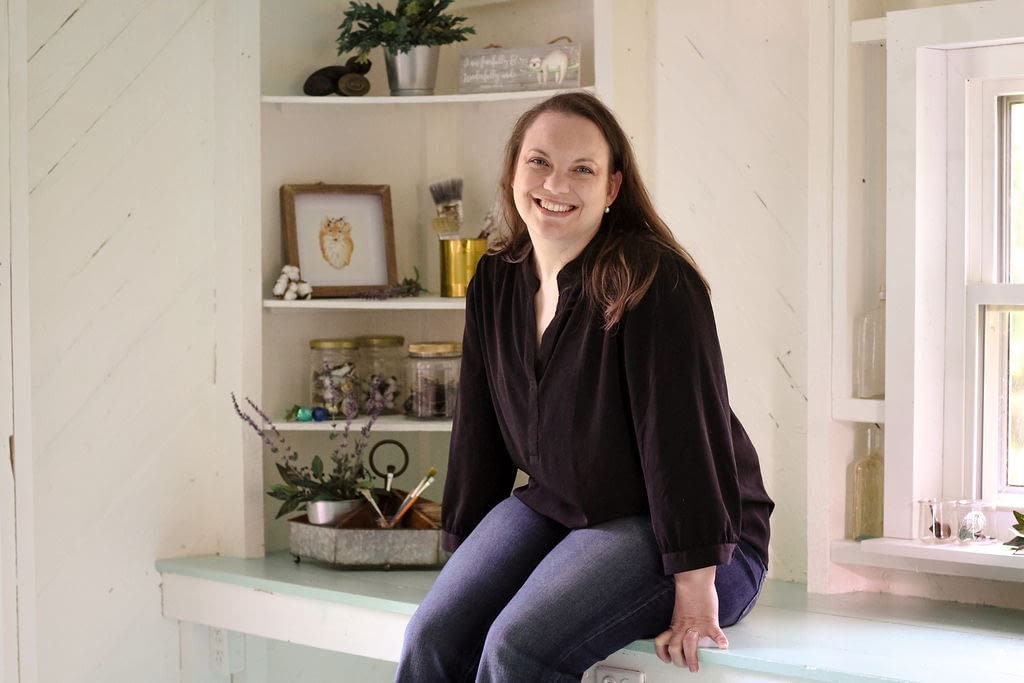 It's nice to meet you!
My name is Becky, and I'm delighted to welcome you to the Vixen's Den!
I need to warn you upfront: I'm in love with all of the shiny things. Even my favorite water has sparkles!
But furnishing a home with brand new shiny furniture can be jaw-droppingly expensive. That's why about 10 years ago I started updating the furniture in our home. I started with no previous training and a limited amount of space to work in. I had to drag the dresser that I was working on onto the little porch of our storage building and then push it back inside to let it dry overnight. It was an adventure!
Since that first piece, I have stripped, painted, stained, glued, nailed, and completely reimagined several pieces of furniture as well as my personal studio, The Vixens Den. Join me on my DIY journey as I help you reimagine your hand-me-downs, garage sale finds, or just tired and outdated pieces and then explore ways to transform it from the furniture you have into the furniture you'll love!
If you're willing to invest a little time and develop some new skills, then there's no end to what you can accomplish while using what you already have. There are so many projects waiting to be discovered, so grab your favorite sparkly beverage and let's get started re-envisioning the possibilities.