Whimsy Home Wednesday Linky Party
Welcome to the Whimsy Home Wednesday Linky Party! What is a linky party, you ask? It's a bit like a blogging magazine, where you have an opportunity to see tons of great ideas and projects from many different talented creatives.
This linky party opens at 9 am on Wednesday and ends at 9 am on Saturday. During this time period, bloggers from all over the world are invited to participate by posting links to up to three of their family-friendly projects.
At the end of the party, each host will select their favorite entry and award the winner with a feature! Featured bloggers will also receive this beautiful Whimsical Home Wednesday button to post on their site and social media.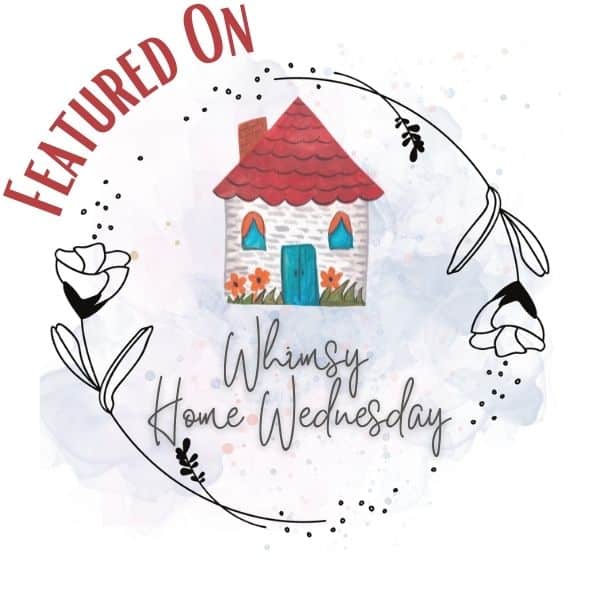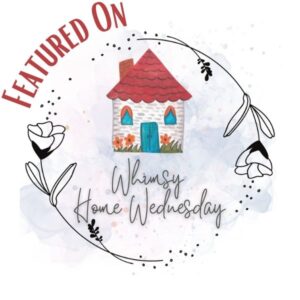 Are you ready to meet the rest of the Whimsical Home Wednesday hosts? I'm so excited to be co-hosting with these talented creators:

Kristin Perez is the content creator behind The Fifth Sparrow No More and a Hometalk Ambassador. She helps readers find thrifty ways to make furniture and décor in their home the fifth sparrow no more. In other words, assuring these pieces won't be discarded, worthless, seen as less than and certainly not put out on the curb! Kristin repurposes thrift store items, tackles DIY house updates, and uses vintage pieces to create a beautiful home. These projects are shared with clear and well-taken photos and easy-to-follow directions so everyone can find the beautiful in their home and themselves.
Finding hardware for a furniture makeover is part of the fun of creating a unique design. Kristin's post from on creating drawer pulls from spoons offers a wonderful way to repurpose interesting or sentimental pieces!

Hey everyone, my name is Charity and I started this little blog to share my love of home decor, DIY projects, antique hunting and so much more! I am so happy that you stopped by and I can't wait to share my projects and ideas with you. I started a little Instagram account several years ago just for fun when we moved into our new home. But I wanted a space that was actually my own and where I could share even more. Hence, my blog! Follow along with me and you'll see all my projects, crafts, and more!
Charity shares a brilliant and easy lighting makeover that I will definitely be using soon! Check it out at Mornings on Macedonia!

Do you love all things vintage, and like to incorporate those wonderful finds into your home decor? Oh good, me too! I become giddy like a schoolgirl when I find that perfect piece that I must have for our cozy cottage.
I am Cara with Vintage Style Gal, and I am so happy to meet you and share our ideas, projects, crafts, recipes, and of course we could not leave out our pup Bentley. He's an ornery kiddo who sometimes steals the show and always brings a smile to those who meet him, so come on over we can't wait to meet you!
The best kind of makeover is one that doesn't require pulling out the sledgehammer and selling a kidney, yet still brings the "Wow" factor. Cara at Vintage Style Gal delivers that and more with her beautiful backsplash makeover!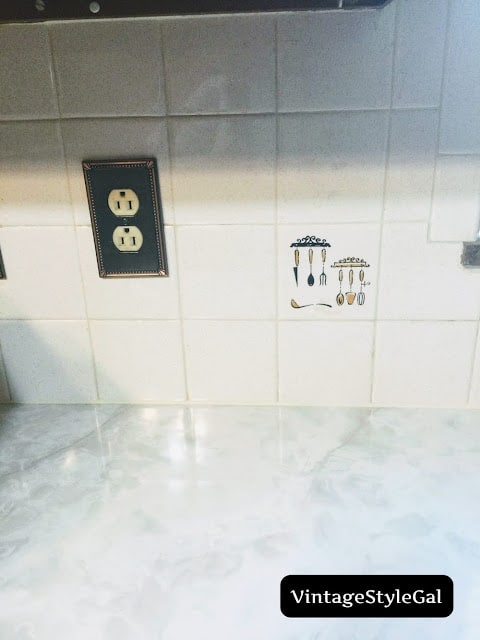 Meredith Schneider created her blog back in 2012 with the hopes of being able to decorate her apartment with a small budget since she lived in Los Angeles. She found that at the time there weren't a lot of resources or sites that catered to helping renters decorate their spaces without hurting their deposit. Since the blog was born, Meredith began working on many projects. She specializes in furniture flips, upcycling projects, and Dollar Tree DIYs. Meredith is a Hometalk TV host and has been featured on PopSugar's Facebook show "Crafty AF", and a series called Design Dare on YouTube. Meredith has a passion for all things design on a dime and is excited to continue sharing creative ideas with the world. Follow along and see budget-friendly flips, projects, crafts, and more!
If you love the look of marble-topped furniture but can't stomach the cost, then Meredith at Arts and Classy has you covered. Her easy and inexpensive DIY faux marble coffee table will add elegance to your space without leaving you eating ramen every day to pay for it.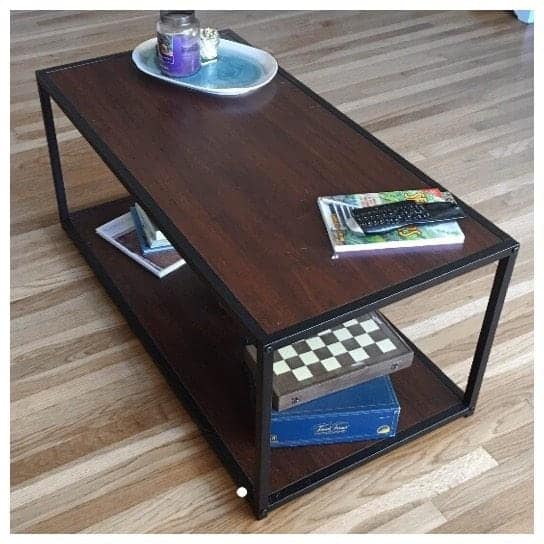 What an impressive lineup of lovely ladies! Are you as excited about this new party as I am? Join us each Wednesday at 9 am to link up at Whimsy Home Wednesday and party with us! After the party closes on Saturday morning, we will then select our favorite post and feature it on the next week's linky party.
Thank you so much for stopping by! Check out the links above to meet these lovely ladies and then follow them on social media, then sign up below so that you don't miss the party!
Until next week, have a beautiful and blessed day!