DIY Interchangeable Seasonal Picture Frame Wreath
Storing a wreath for each season takes up a lot of storage space. Wreaths also eventually break down, whether they're real or artificial. A DIY interchangeable wreath made from an upcycled picture frame is the perfect solution! Change out the decor each season and store it all in one bin!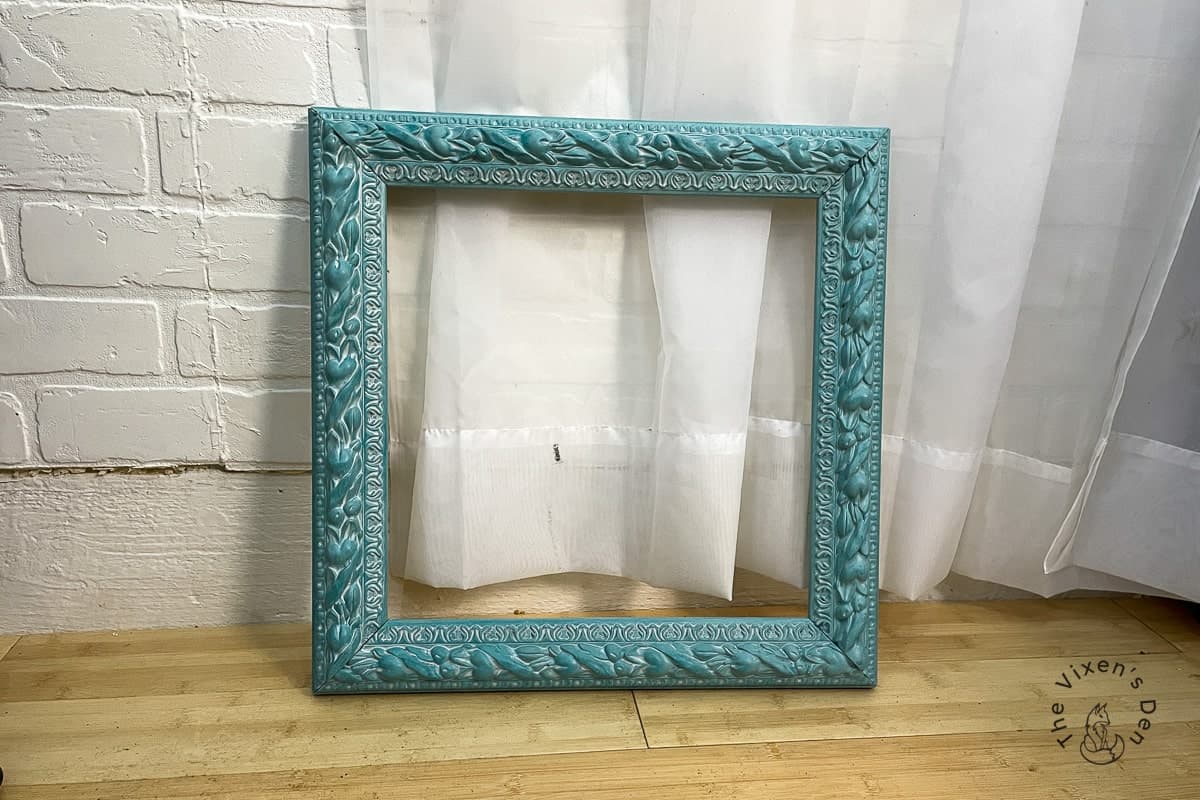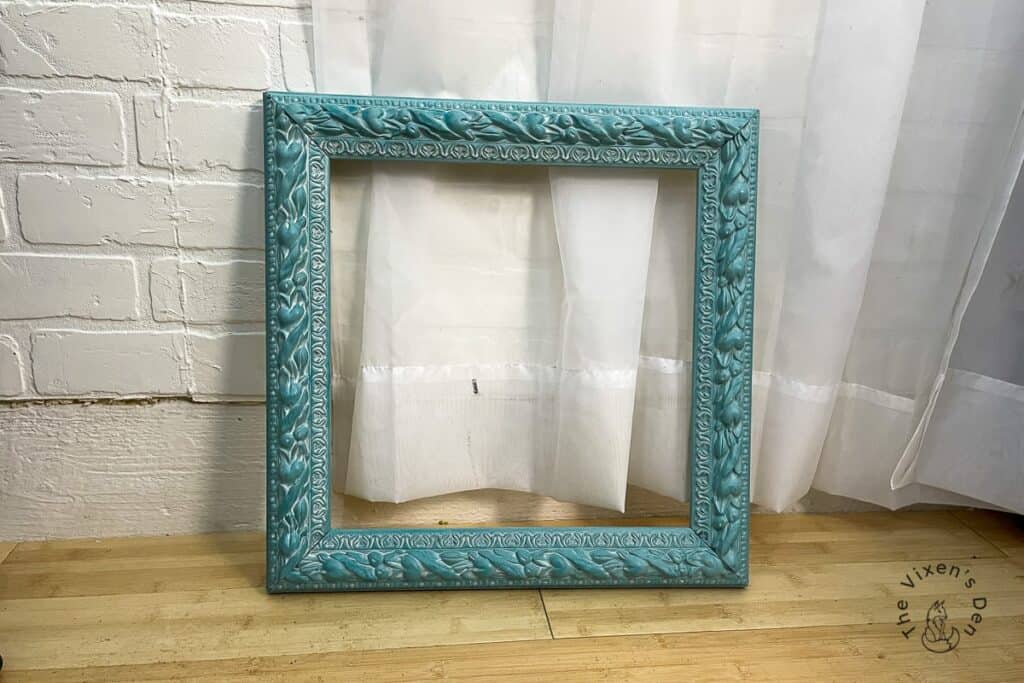 Using a smaller quantity of decor means that you can splurge on higher-quality embellishments such as ribbons, greenery, or florals. If you don't want to create your own arrangements, it's super easy to pick up some beautiful premade arrangements.
Before we get started, let's get the fine print out of the way…
This post is sponsored by Dixie Belle Paint Company. While they provided some of the products for this project, all of the opinions are my own. Follow this affiliate link to see all of their amazing products!
AS AN AMAZON ASSOCIATE I EARN FROM QUALIFYING PURCHASES AT NO COST TO YOU. YOU CAN SEE MY FULL DISCLOSURE HERE.
Now, let's get started on creating your customized seasonal wreath!
Tools and Materials
Cleaning & Prepping
This picture frame had already received a makeover in the past, but it still needed a good cleaning to make sure it was ready for its new look. I scrubbed it down with an old toothbrush and my go-to degreasing cleaner, White Lightning.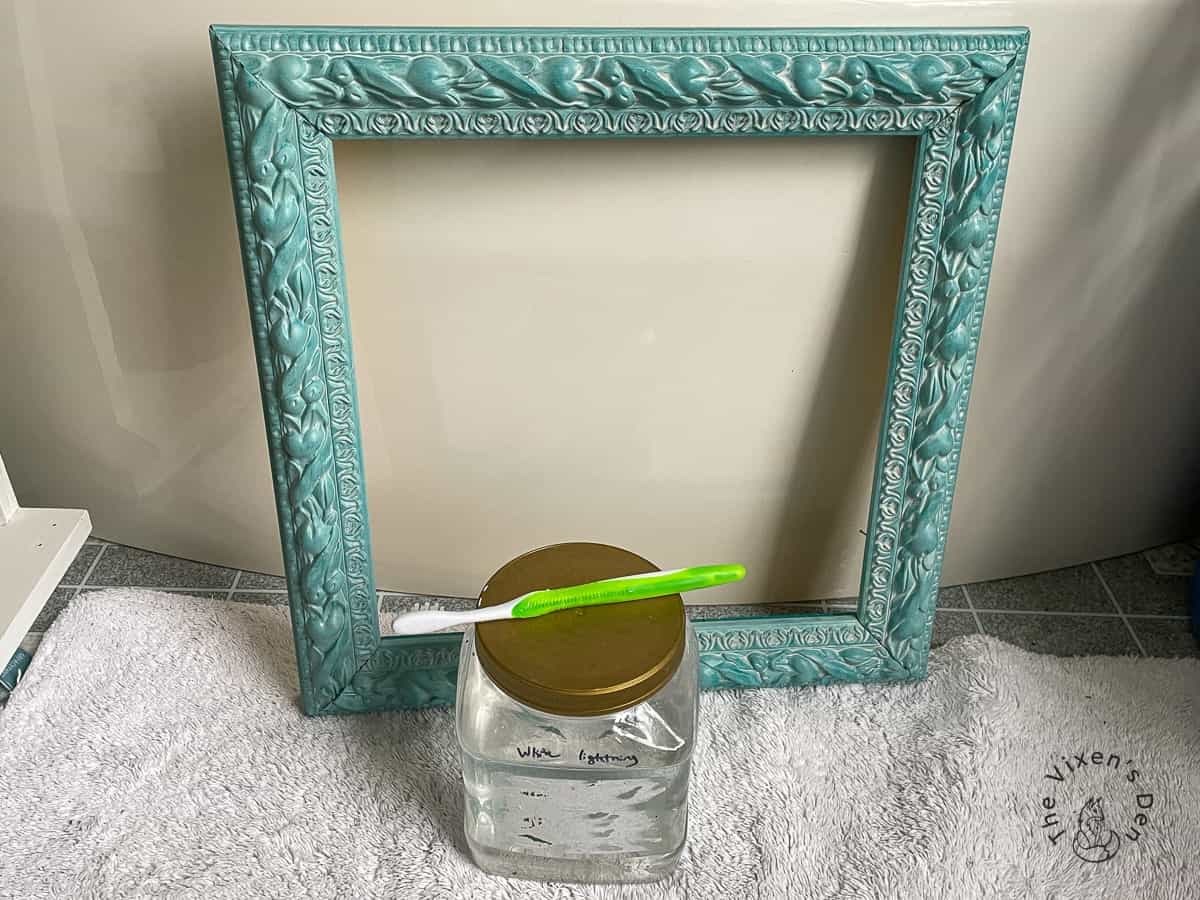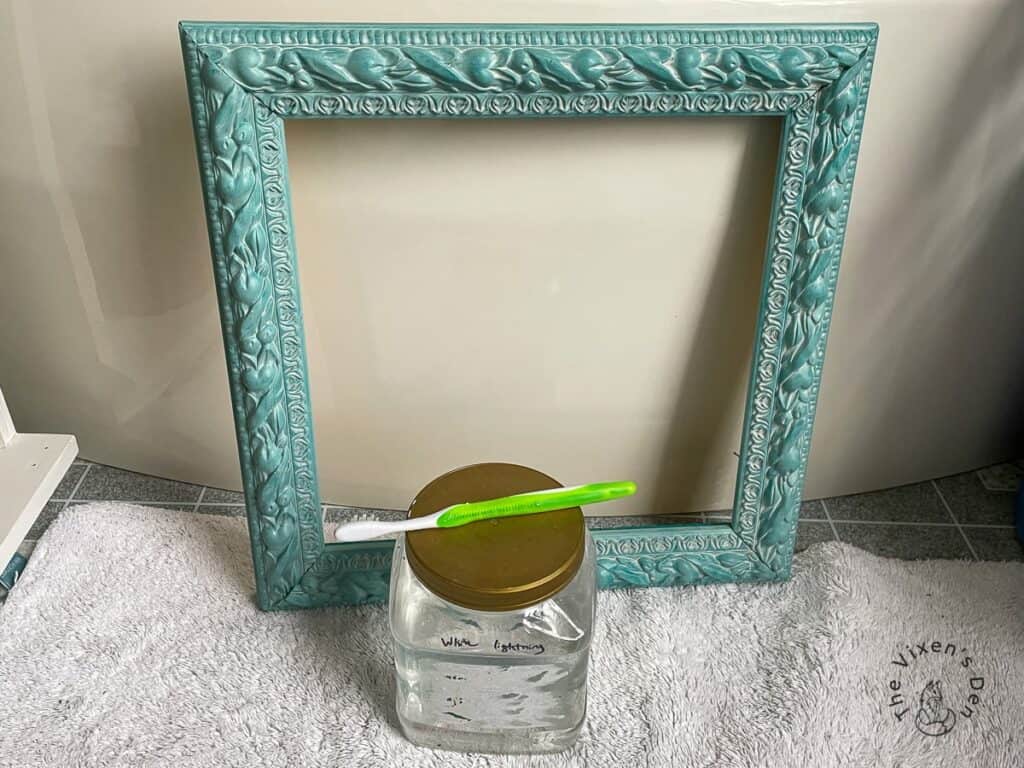 After scrubbing, I made sure to rinse thoroughly to remove any residue. Finally, I used pliers to remove any nails that were protruding from the back of the frame.
Paint the Picture Frame
Since this project had already been painted and the paint was still in really great condition, I chose a Silk Primer-and-Topcoat-In-One paint in Black Sands. The color is somewhere between dark grey and soft black. It's a great neutral that can easily fit with any decor or season. The final finish is a wonderful matte.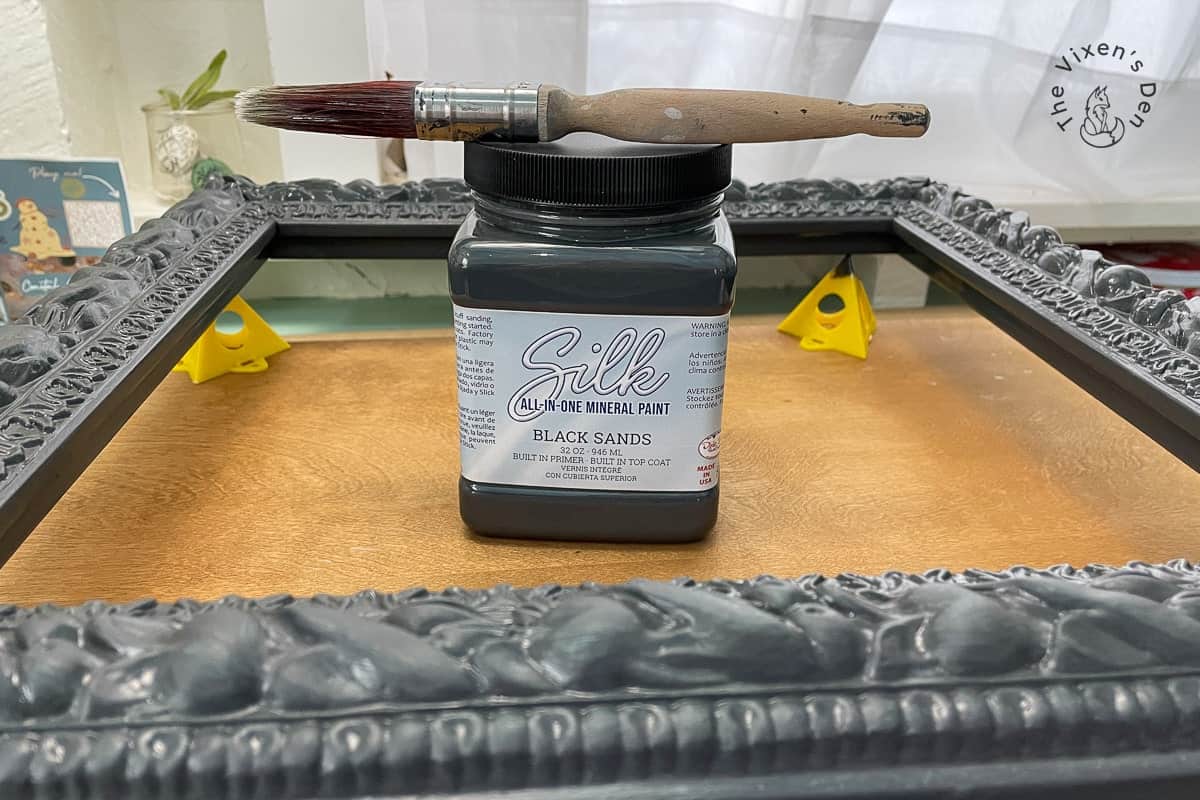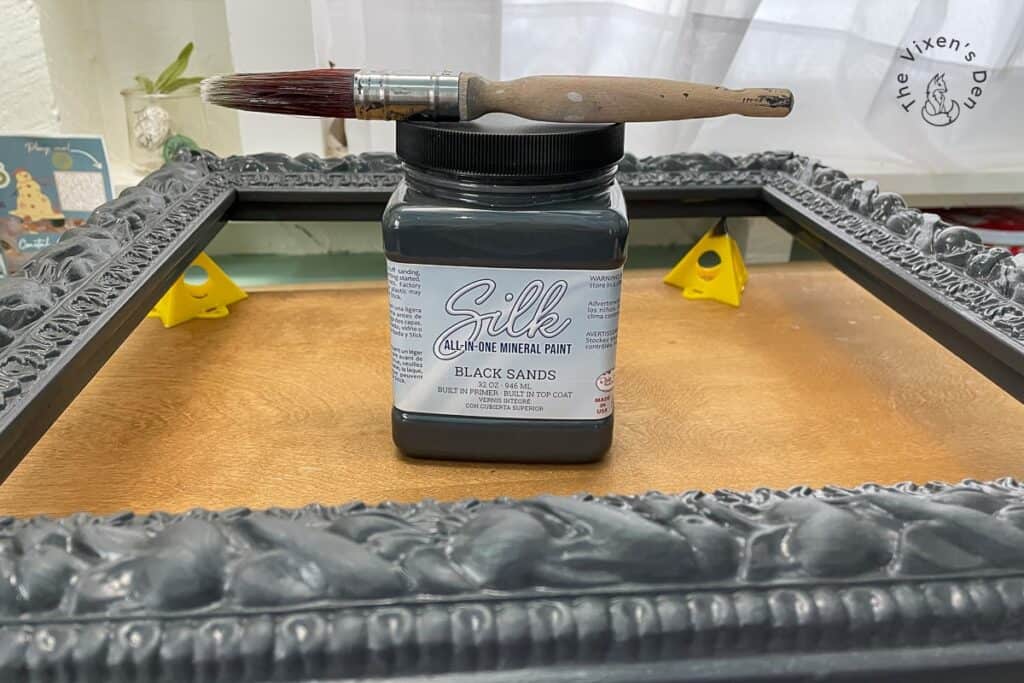 I applied two coats using a 1-inch flat synthetic brush. Before applying the paint and in between brush strokes, I misted the bristles with a fine spray misting bottle. This helps the paint glide smoothly onto the surface of the project and minimizes brush strokes.
Seal with Terra Tuff
Yes, I did say that the Silk paint has a top coat built in already. For an everyday piece of furniture, this built-in top coat will work fine. This frame, however, will be exposed to the elements and lots of sunshine, so I wanted to give it extra protection.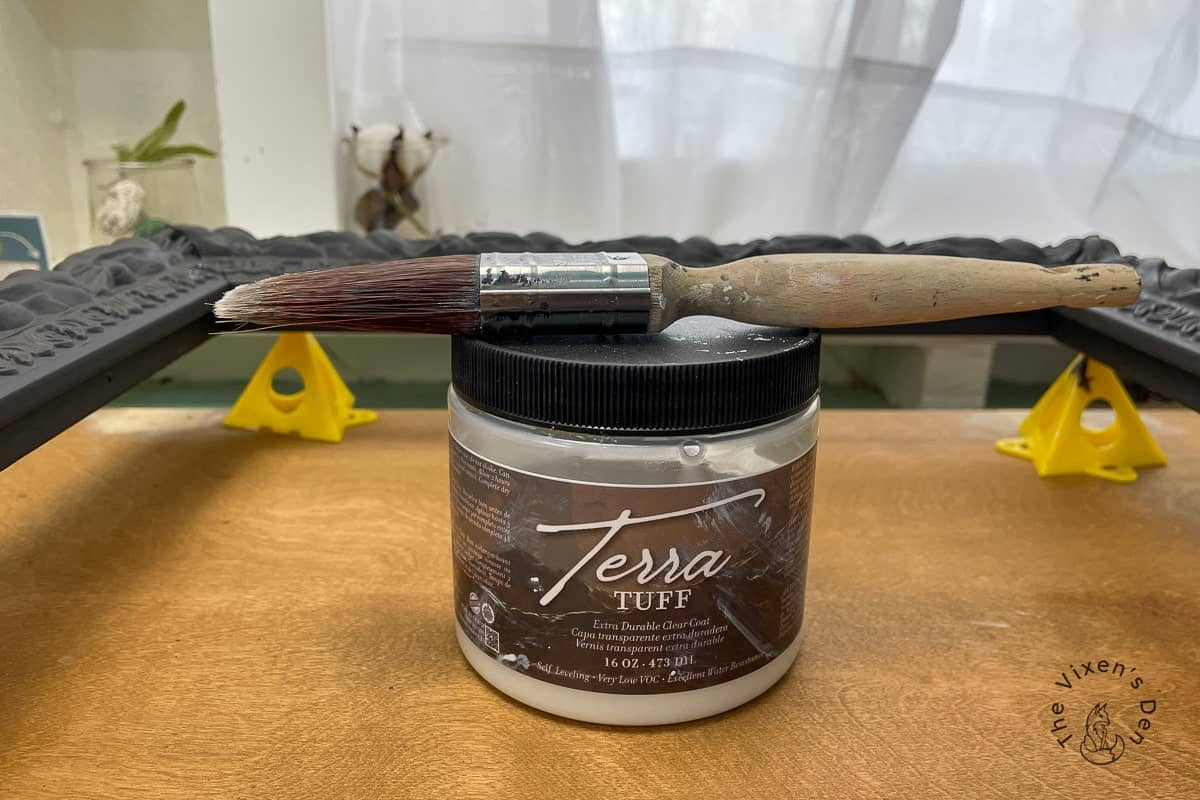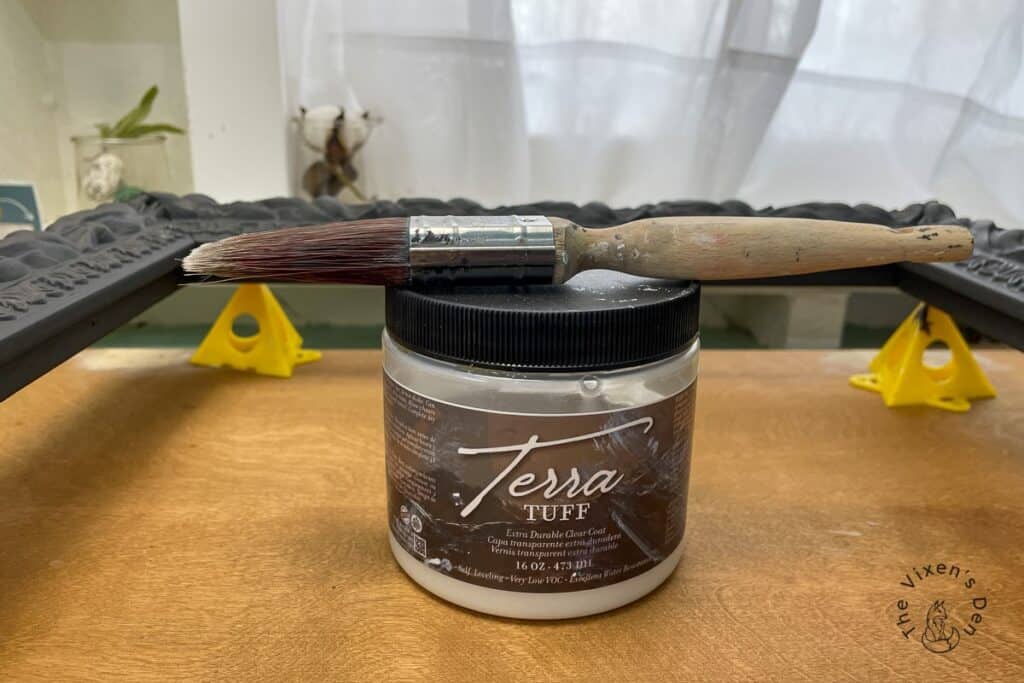 Terra Tuff isn't only water resistant, but it also provides UV protection as well. It's the perfect heavy-duty top coat! Terra Tuff does result in a semi-gloss finish. If you want a more matte finish then you can add a layer of Flat Clear Coat over top.
Add Hardware
Simple picture frame hardware is all that's needed to create the fastening points for embellishments. I measured across the top and bottom to find the center point of the frame and marked it with a pencil. Then I installed a sawtooth hanger to both the top and the bottom centers of the frame by hammering in small nails on each end of the hangers.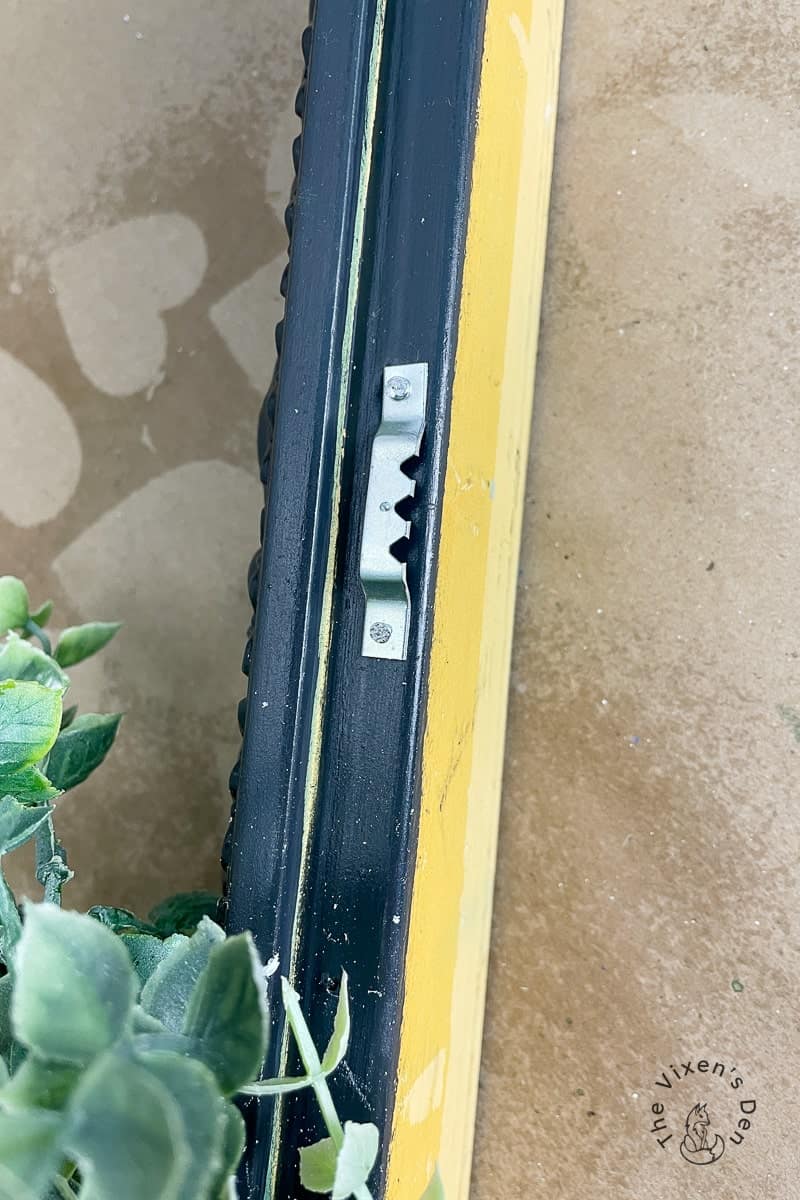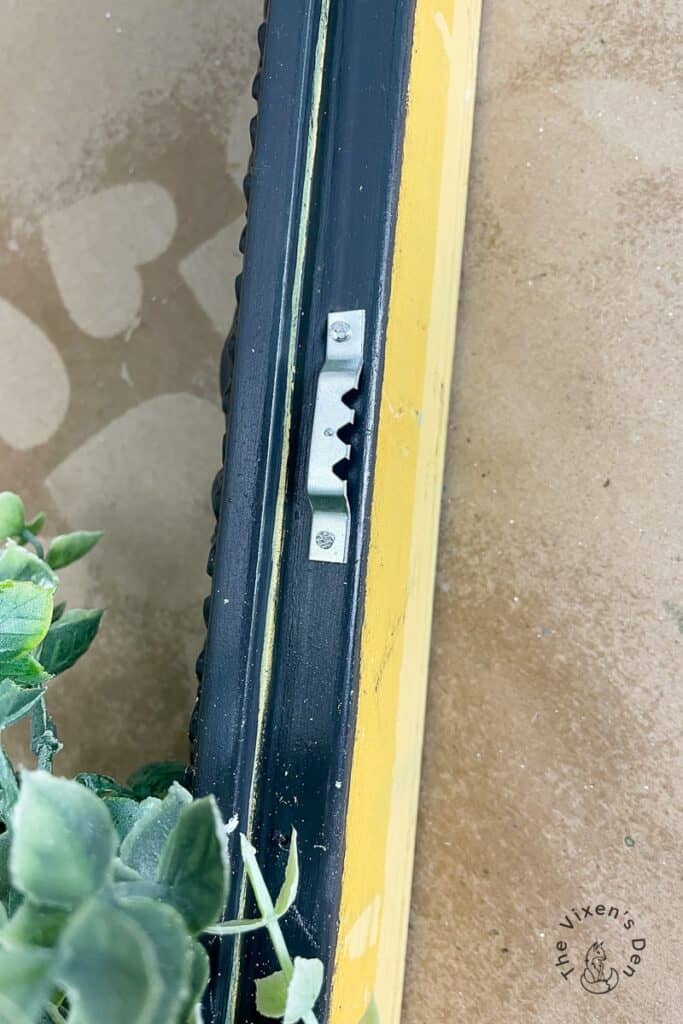 Finally, I screwed eyelets into the upper left and lower right corners. This allows more options for placing decorative elements.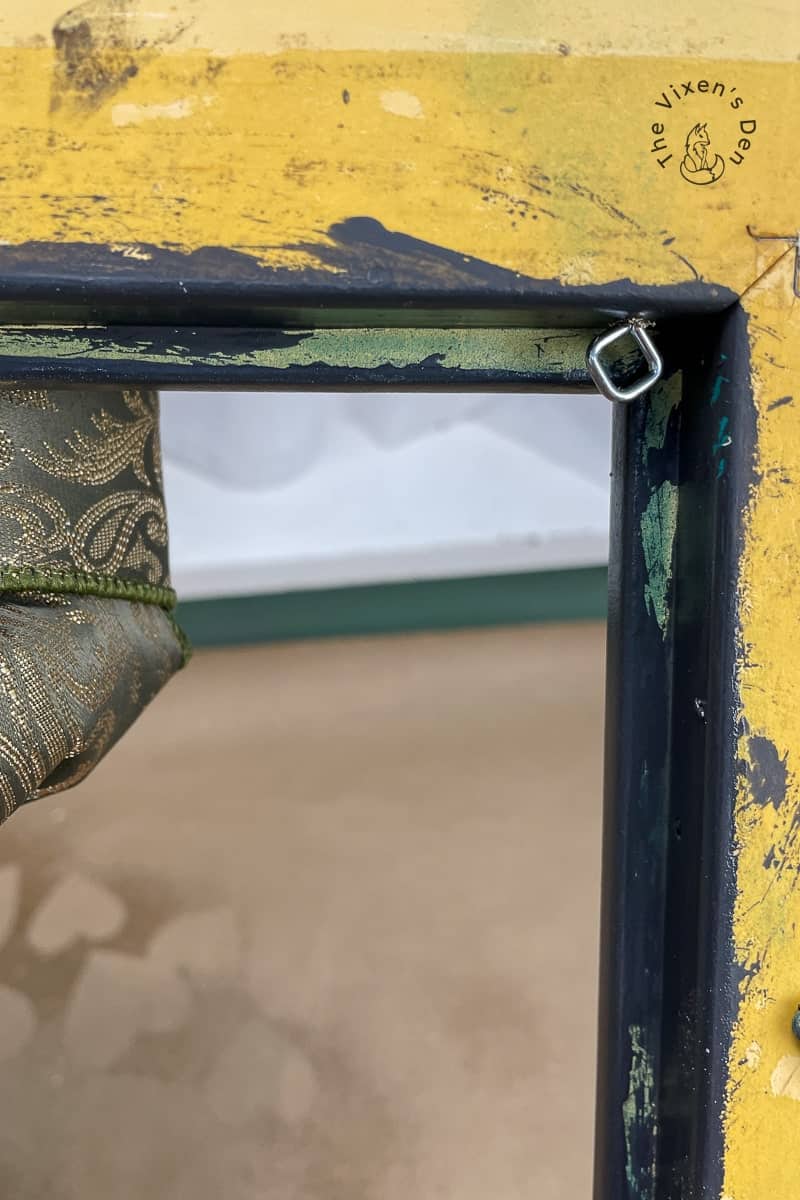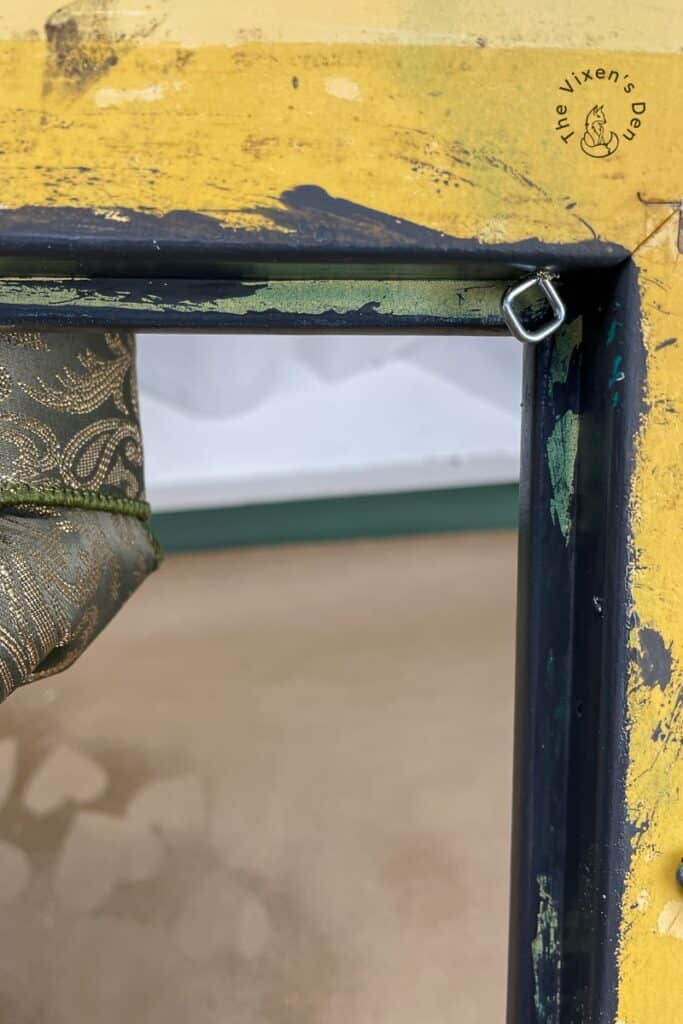 Add Decorative Elements
Time to add the pretty parts! I found a beautiful boxwood garland that I trimmed down to create a foundation for the focal point in the bottom right corner. Then I added a rustic bell for some interest.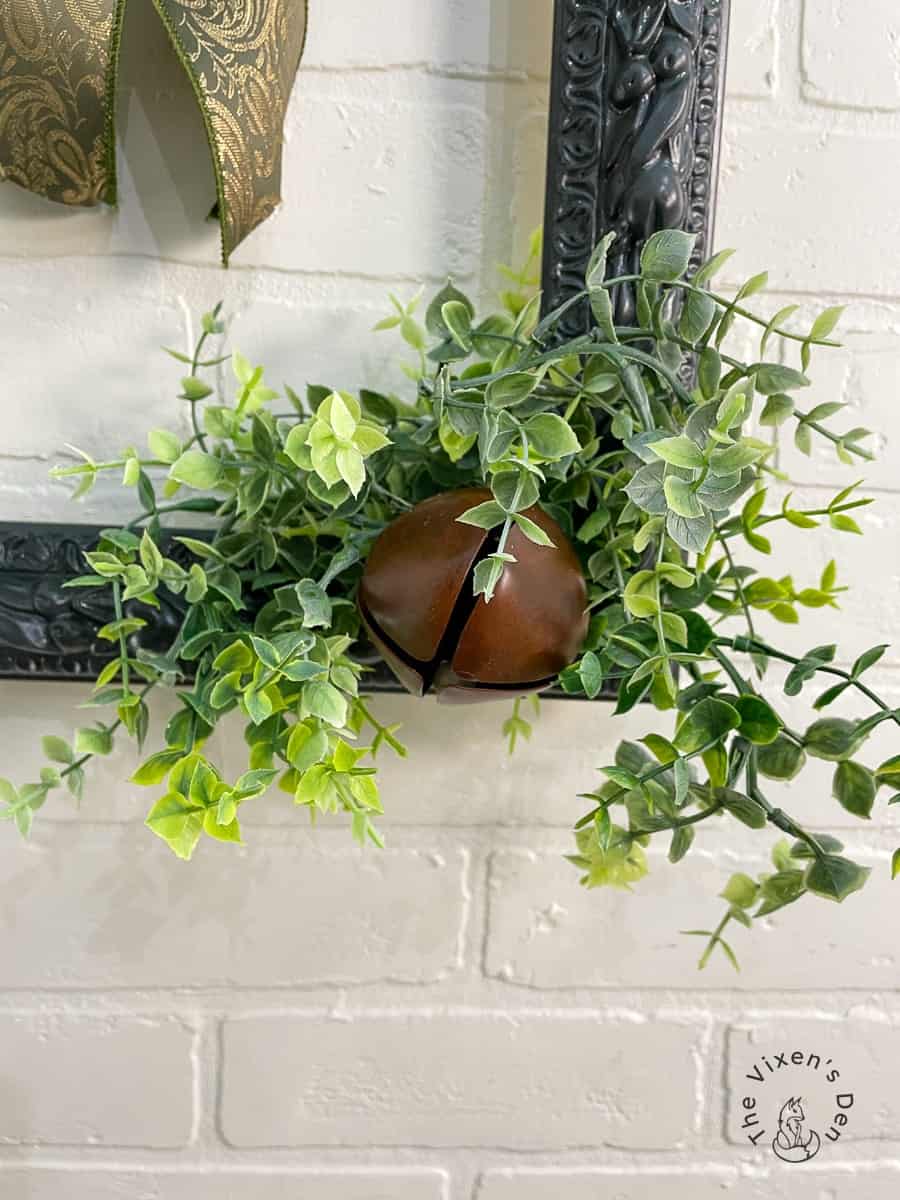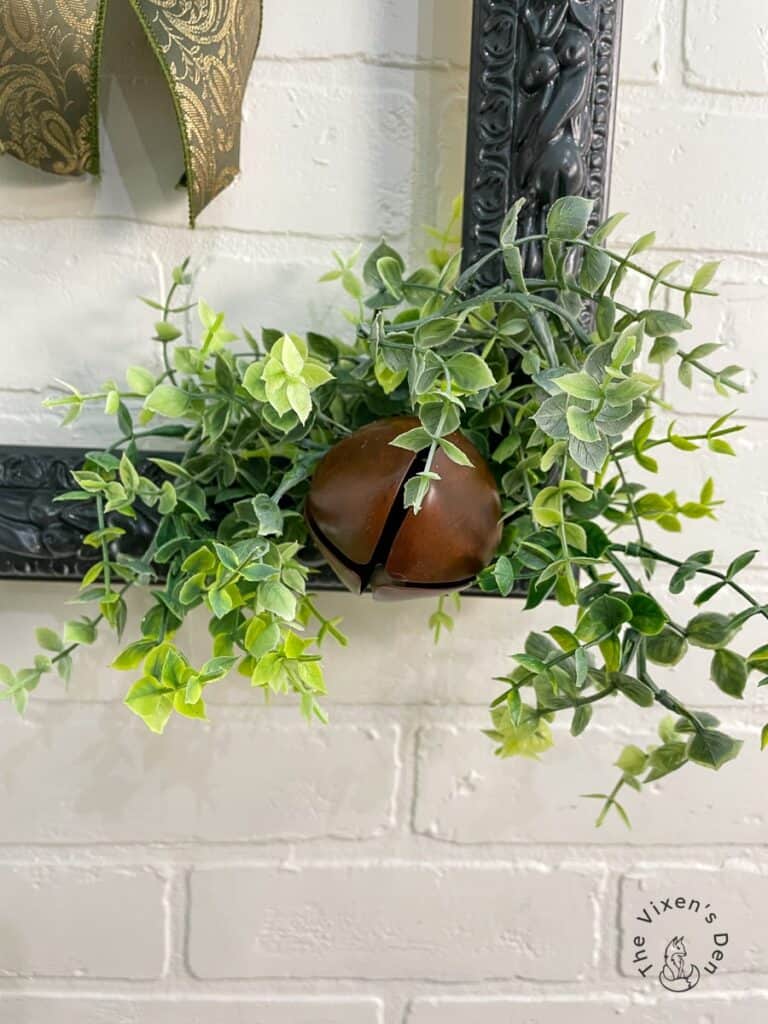 Then I added a fluffy bow to the top center that offsets the rustic color of the bell perfectly!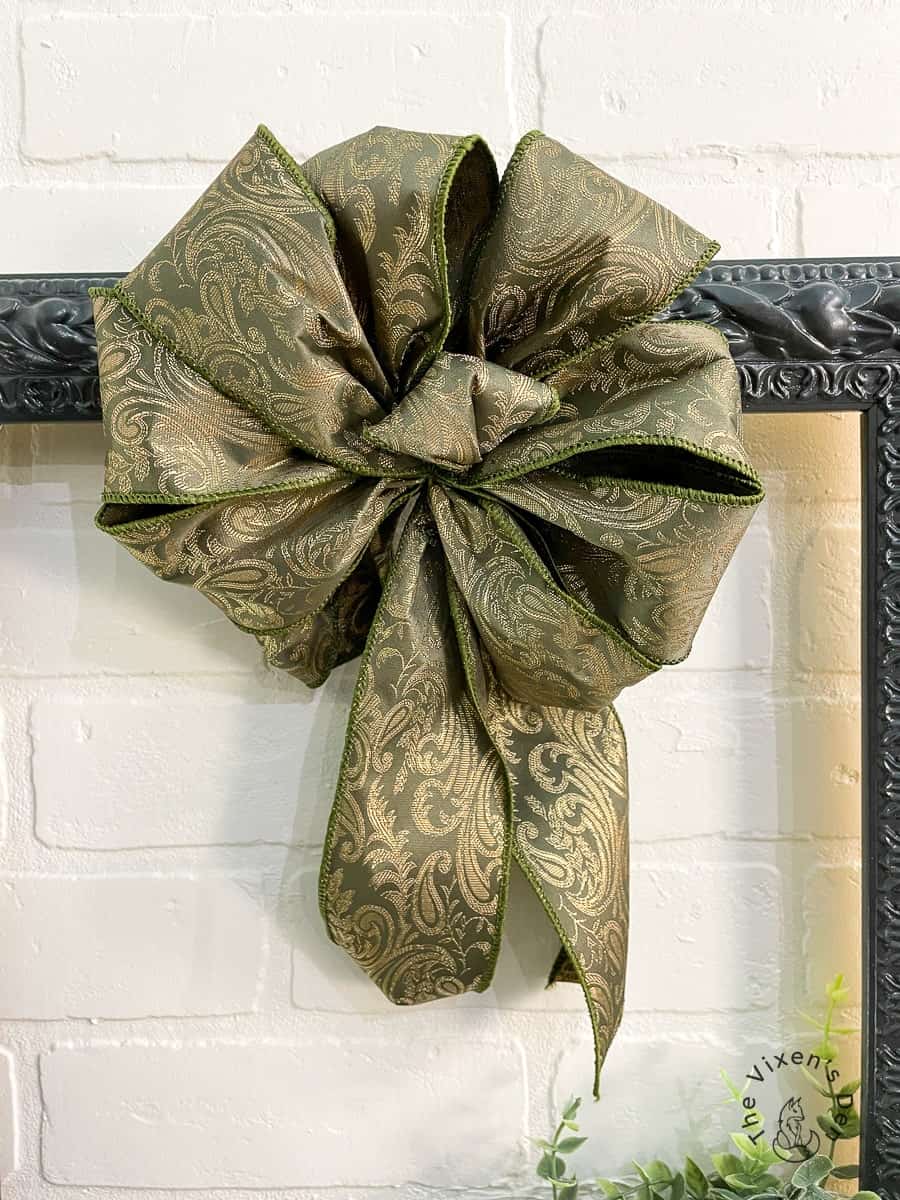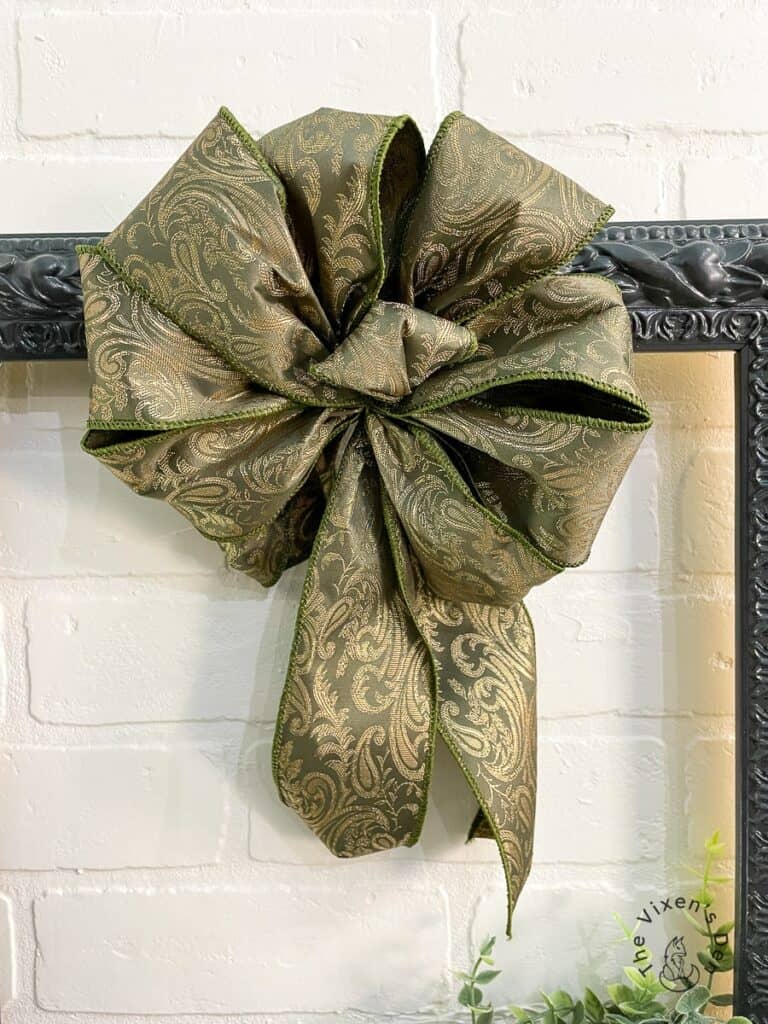 And that's it! Now you can trade out bows, florals, greenery, and interesting elements to create a beautiful wreath for any occasion. Best of all, you won't have to section off part of your basement or attic to store it all!
Seasonal Picture Frame Final Reveal
This painted picture frame has a whole new look and purpose!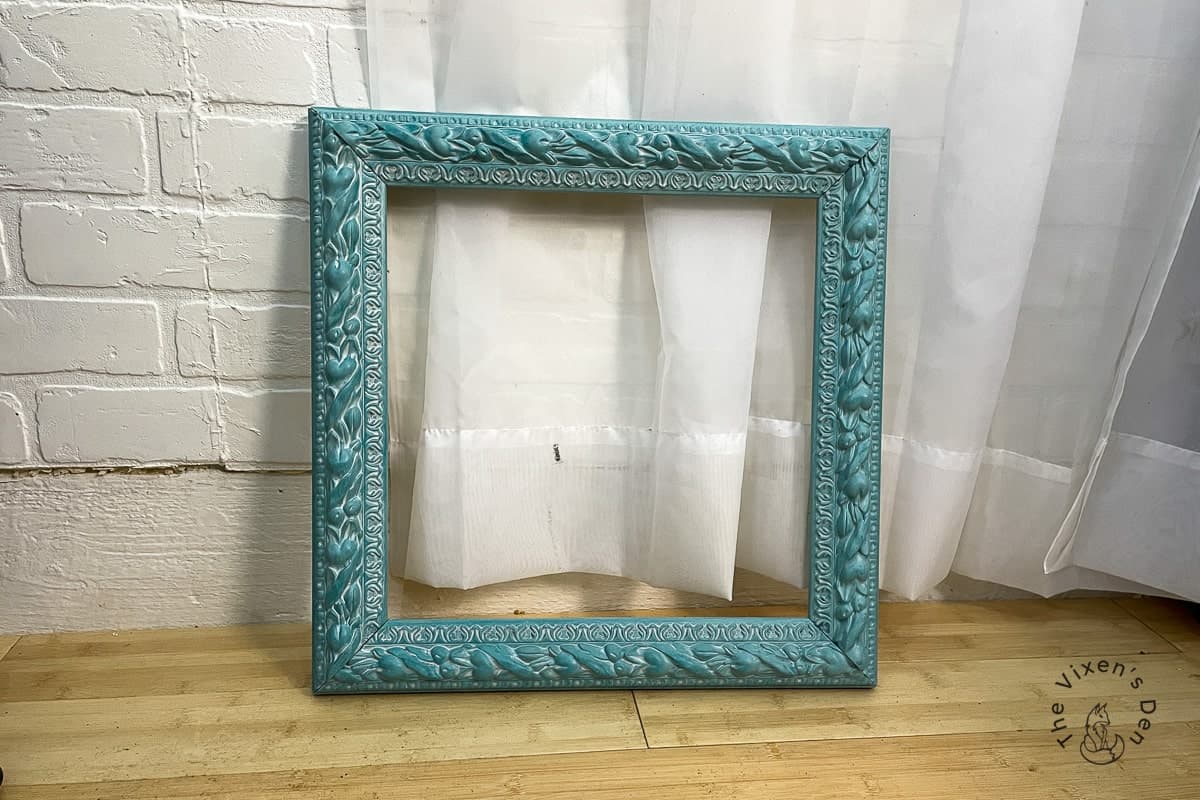 Would you like to see a wreath design for every month of the year? Join us at the Whimsy Creative Circle where each month I will provide a detailed project to update this wreath for the current season. Then stick around to see what my fellow creatives have for you!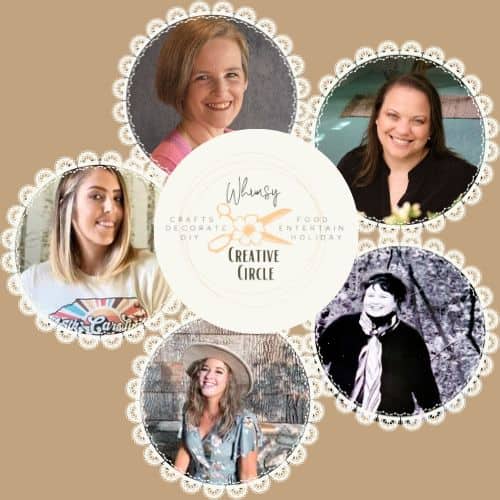 Each project is unique and includes a shopping list, a detailed step-by-step tutorial with pictures, and a video so that you can see the process unfold. This is perfect for those of us who are more visual and need to see those tricky little steps in action.
Come join us as we Whimsy in the Creative Circle! Sign up here!
Thank you so much for stopping by! Check out the other amazing projects at the link parties below. I know the hostesses will appreciate your visit and comments.
Until next time, have a beautiful and blessed day!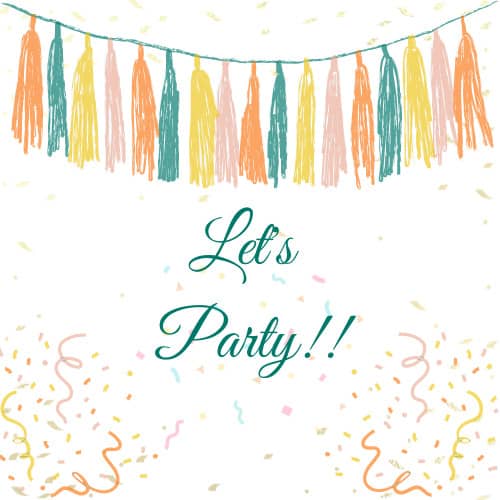 Don't forget to sign up so you hear all about the next misadventure! Until then, you may also like this Halloween Picture Frame Wreath or this Picture Frame Upcycle.
---

I am so excited to be a Dixie Belle affiliate! Whenever you make a purchase through my affiliate link, I receive a commission at no additional cost to you. My Disclosure page has more information if you're curious. Thank you for supporting The Vixen's Den!